FREE:

THE GREENWICH
SWING DANCE PICNIC


AT THE GREENWICH PARK BANDSTAND


Are you stuck?
Feeling the pressure of life?
Don't know what to do?

Then give

Quantum Renaissance

a call..



Quantum Renaissance

is a coaching business whose purpose is to facilitate the success of its clients by unlocking their potential. Seize the moment and create the future you want.

See special offer voucher at the

bottom of this page.

Web:

Q-R.london

Phone: 0345 257 8932

Sunday 4th August

2.30pm til 5pm

The Greenwich Park Bandstand,

Great Cross Ave.,

Greenwich Park SE10 8QY

Map & directions below

Cutty Sark DLR
Schedule:
2.30-3.00 -- DJ TBA (Swing)
3.00-3.45 -- The Silver Ghosts
3.45-4.15 -- DJ TBA
4.15-5.00 -- The Silver Ghosts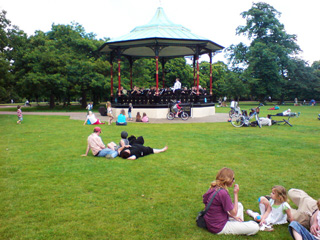 Hook up with The Silver Ghosts 8 piece swing orchestra and friends for a summer's afternoon of music, dance and merriment. Bring a hamper and join us in the revelry at Greenwich Park bandstand! The jazz age revivalists are working with Quantum Renaissance to coordinate a swingin' summer post meridian picnic event for the London community of swing dancers and the public...
Thank you in advance for keeping the park tidy!
The Royal Park could ask us to organize the same event again sometime if we build a good working relationship with them. When you leave, the organizers just suggest to remember to bag up any litter you see around you to be thrown away. The small effort will make a big difference, the event requires a considerable amount of good will to organize, so your help and consideration is very much appreciated, thank you.
Directions from Cutty Sark station:
- Turn right down Greenwich Church st,
- 1st left down Nelson Rd. passing Greenwich market,
- 1st right onto King Williams Walk towards the park.
- Straight on all the way..
..road becomes The Avenue, carry on past the Royal Observetory and Pavilion Café on your left, at the roundabout carry straight on to
Great Cross Ave and 1st right to bandstand
.
The bandstand

The Bandstand is located at the south-east side of Great Cross Avenue. The field surrounding it is known as Bandstand Field. It was erected in 1891, the same year as the park's only surviving Victorian granite drinking fountain. A Grade II listed structure, the metal was cast by the Coalbrookdale Company, famous for its decorative ironwork. 40 years before, the company exhibited the Coalbrookdale Gates (now in Kensington Gardens) at the Great Exhibition. Events at the bandstand are organized and funded by The Friends of Greenwich Park which works with The Royal Parks, including the management team at Greenwich.

Top of this page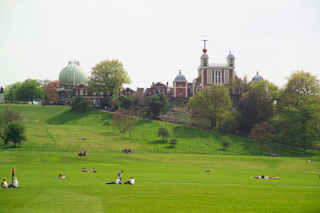 Greenwich Park
Greenwich Park is rich in buildings, monuments, historic sites, gardens and other assets. The Royal Observatory is located nearby the bandstand, as is the Pavilion Tea House. Northward of the 200m long herbaceous border at the north end of the park are many historic sites including the National Maritime Museum and the Old Royal Naval College. To the south-east is The Wilderness Deer Park; the oldest of London's deer parks and has been home to Red and Fallow Deer since it was enclosed. See royalparks.org.uk/parks/greenwich-park
Top of this page
2017 is ebbing away – but could "still" be your best year with QR coaching!
What will you do differently to get a different result – e.g. get QR coaching?!
QR coaching is available to almost anyone – whatever their budget!
Referral commission given for recommended clients!
What's stopping you from becoming a QR client and making real progress?
Coaching is usually by phone and available anywhere in the UK - or even the world!
See website for more info: q-r.london

 
Top of this page